In 1907, a strong chess tournament in Ostend. Since Lasker was playing his match against Marshall, he was absent. The organizers declared that they would do everything in their might to organize a match between the tournament winner and the winner of the afore-mentioned match. Since the tournament was won convincingly by Siegbert Tarrasch, half a point ahead of Schlechter, the chess public started buzzing immediately about the potential Tarrasch – Lasker match (Source: Chessgames – Ostend chess tournament 1907).
The negotiations about the match started as early as spring, 1908. On June 5th, officials of the German Chess Federation met with Lasker to discuss the situation of the Tarrasch match. Exchange of letter regarding the match conditions took place earlier and on this meeting most of the conditions were determined. On July 7th, both sides agreed on the match conditions, and it became crystal clear that this time, Lasker – Tarrasch match will indeed take place. (Source: Chesspedia – Lasker – Tarrasch match)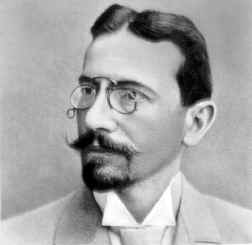 The match started on 17th August in Düsseldorf, Germany. First player to win eight games would be declared the winner. The time control was one hour for each 15 moves with an adjournment after six hours; the winner would get 4000 Marks, the loser 2500 Marks and Lasker got an additional appearance fee of 7500 Marks (which is the best evidence of the privileges champions enjoyed in those years – Source: Garry Kasparov On My Great Predecessors Part One, Page 160).
The match was especially intriguing due to the fact that Tarrasch had been badmouthing Lasker for almost a decade. According to some sources, the players were barely speaking. The match atmosphere was compared to the atmosphere present in the controversial Karpov – Korchnoi, Baguio City 1978 match. (Source: Chesspedia – Lasker – Tarrasch match)
Although it was assumed that the match would be very close and hard fought, nothing came of that. After opening the match with a 3-1 lead, he built up on his success by winning the 5th and 7th game. After the players exchanged blows in the period between 10th and 13th game, Lasker also won the 16th game, and with it the match. The final result, 8-3 in Lasker's favour, was enough to demonstrate his superiority, despite some contemporaries claiming Tarrasch's play was below his usual level. Thus, it would appear that Lasker's next match, the one with Schlechter in 1910, would be the toughest match of his pre-war career, and not the one with Tarrasch, like everyone expected.