WHAT WAS I THINKING?
In the recent posts we have covered some picturesque examples of atrocious blunders , great chess moves and biggest chess swindles in the history of chess.
While plunging through multitude of chess games for the requirements of the articles above, I have noticed a mass of extraordinary chess moves, that occurred in the games of the relatively unknown players.
Therefore, I realized that there are many hidden gems out there in the brave new world.  And that it might not be a great idea to start a regular featured column on this blog.
So, if you ever experienced the "What was I thinking?" moment during your chess career, this is a perfect opportunity to share it with the broader community.
HOW TO APPLY?
In order to apply for the "What was I thinking?" featured Sundays, you simply have to send the PGN file of your own game, together with your answer to the aforementioned question at the critical moment of the game.
The critical moment of the game might referr to:
A big blunder that left you in a state of the shock and wondering: "What was I thinking?" in the aftermath of the game
A very beautiful move where answering the "What was I thinking?" question might have some educational value
A case of very neat swindle where we all might laugh together. With you. NOT at you.
The relevant email is: continents.obp@gmail.com. It would be nice to add a "What was I thinking?" subject, but it is not strictly necessary.
I don't get that many emails anyway 🙁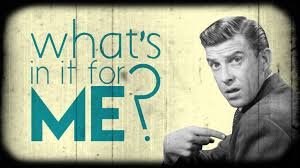 WHAT'S IN IT FOR ME?
Have you dreamt of having your game analyzed by a rather strong chess player?
That's too bad.
Because the analysis of the game will be carried out by the author of this lines. Together with my silicon friend.
The "my way" of analysis can be found throughout this blog.
If the pure analysis is not exciting enough, please bear in mind that your name will appear on the Internet as well.
That's what we all want, no?
To visit the existing What Was I Thinking posts, click on the button below